Happy Winter

from the
Warren Concert Band!!

A community band serving the greater Warren, Michigan area!!
Please choose a link on the above menu bar to find out more about us
UPCOMING EVENTS
WINTER CONCERT
"WINDS & VOICES REJOICE WITH THE

METROPOLITAN DETROIT CHORALE"
with Horn Soloist Staff Sergeant Cecilia Buettgen

from the United States "President's own" Marine Band

Sunday, March 11, 2018
3:00 p.m.
Warren Woods Community Auditorium
Warren Woods Middle School

13400 E. Twelve Mile Road
Warren, MI 48088
South Side of 12 Mile Road, just west of Schoenherr

enter west side of the building

$10.00 Adults
$5.00 High School Students
Free - Students Age 13 and under, accompanied by a paid Adult ticket
TICKETS AVAILABLE AT THE DOOR!!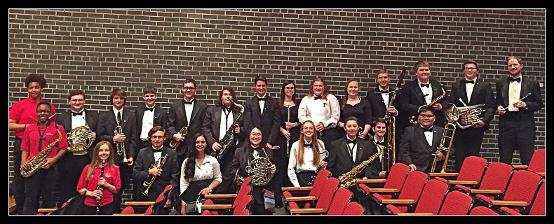 2017 High School Honors Band Students
MARY LEE FITZ - WARREN CONCERT BAND SCHOLARSHIP PROGRAM INFORMATION
KROGER COMMUNITY REWARDS PROGRAM
PLEASE SUPPORT THE WARREN CONCERT BAND!!!

During the 2011-2012 season, the

Warren Concert Band celebrated

their 40th Anniversary with a

historical slideshow of photos and

music!!